Horse water treadmill with inclining function.
AQUA ICELANDER HORSE WATER TREADMILL with INCLINING FUNCTION.
DoWell Equine are proud to be an Australian Agent for the Aqua Icelander, manufactured in Iceland by Formax.
The first machine sold was installed into Australian in 2014, and is still going strong today. Formax are a leading edge company, being the first Aqua Horse Treadmill to be made from machine grade stainless steel, safety glass and with the incline function.
Continued development in these machines keeps them at the top of their game, with machines now sold in over 12 countries worldwide.
Aqua Icelander water trainer is suitable for all horse disciplines whether it comes to training, fitness, recovery and rehabilitation of horses. If offers fully controlled training from a dry treadmill, effective uphill training and water resistance training all in one. It now comes with the added option for a Spa also.
Aqua training allows you to work specific muscle groups, without putting high pressure on their tendons and skeleton. The Aqua Icelander is manufactured from the highest quality materials including Marine Grade Stainless Steel, and safety glass on all four sides. Enabling you to monitor the horses movements from the sides and both ends.  
It also features a light beam sensor as a safety mechanism if the horse goes out of the beam the machine stops immediately. A flexible chest bar so the horse can move comfortably when working out. An easy open latch, which can be operated with one hand, very handy when working with horses. The unique filtration system combined with the use of nappies allows the same water to be used for up to 6 weeks. It has two cleaning hatches on either side to ensure easy maintenance. Highly sort after to ensure that all of the dirt & water is removed during cleaning.
Benefits of the Aqua Icelander; Works your horse more effectively over a short period of time.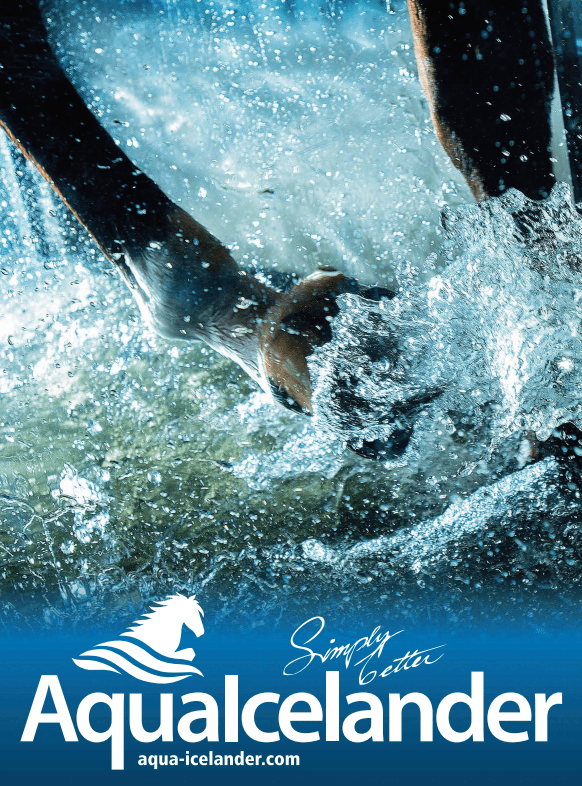 Provides maximum resistance, as you don't get a "Whirlpool" effect, as experienced in traditional water walkers.
Set the water level up to 1.2m
Fast filling – 3 mins to maximum height
Set the Inclination / climbing degree (0-10 degrees)
Water temperature from 0-40 degrees, water cooling option is available
Speed up to 10kms (option for 15kms)
Faster recovery time. The buoyancy in water reduces the strain, allowing horses to continue to train (depending on injury)
Can be used as a dry treadmill
Fully programmable (for up to 100 horses)
Ergonomic and safe design
Can be installed an existing concrete slab (ramps required)
Single or 3 phase power required.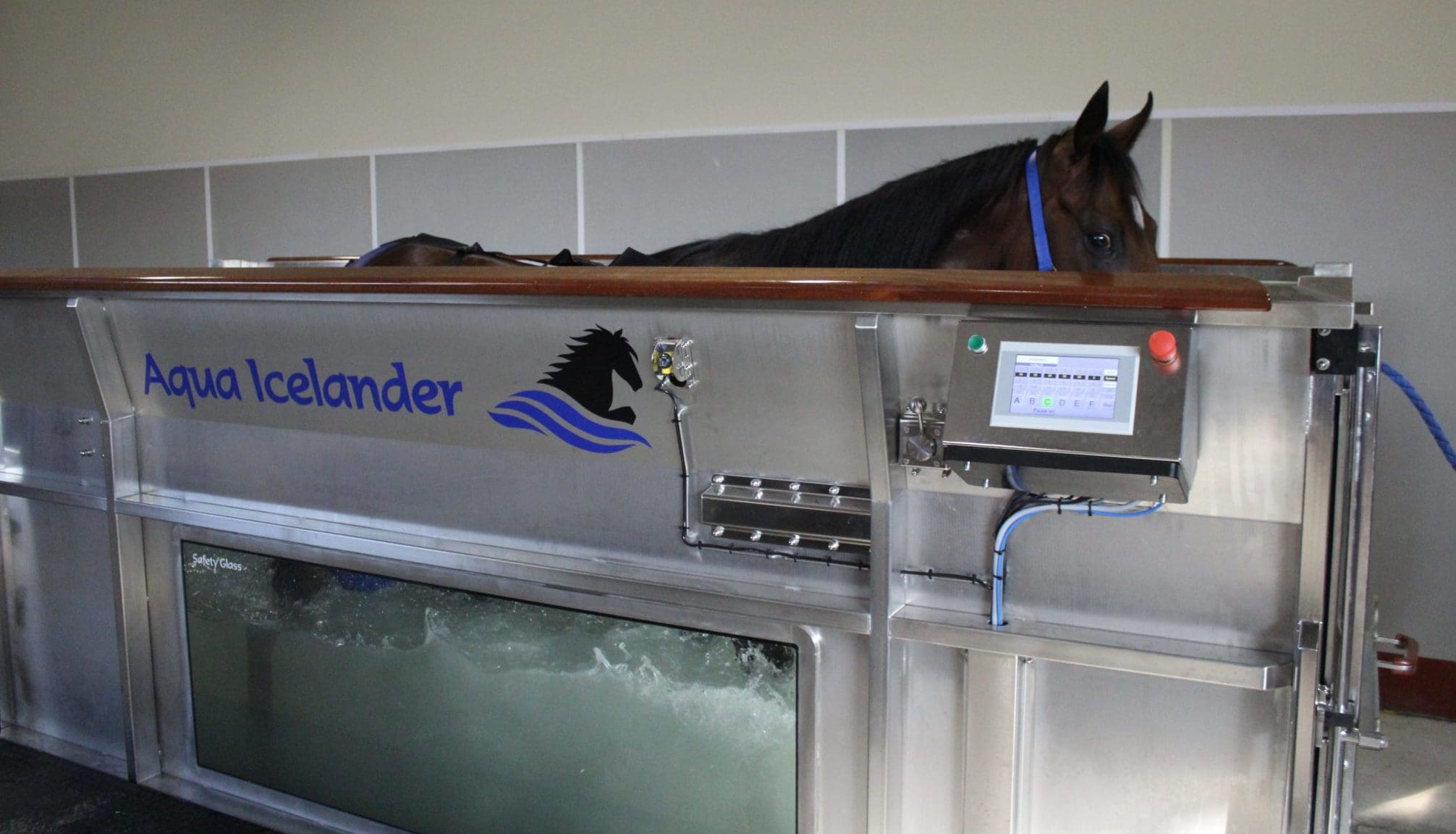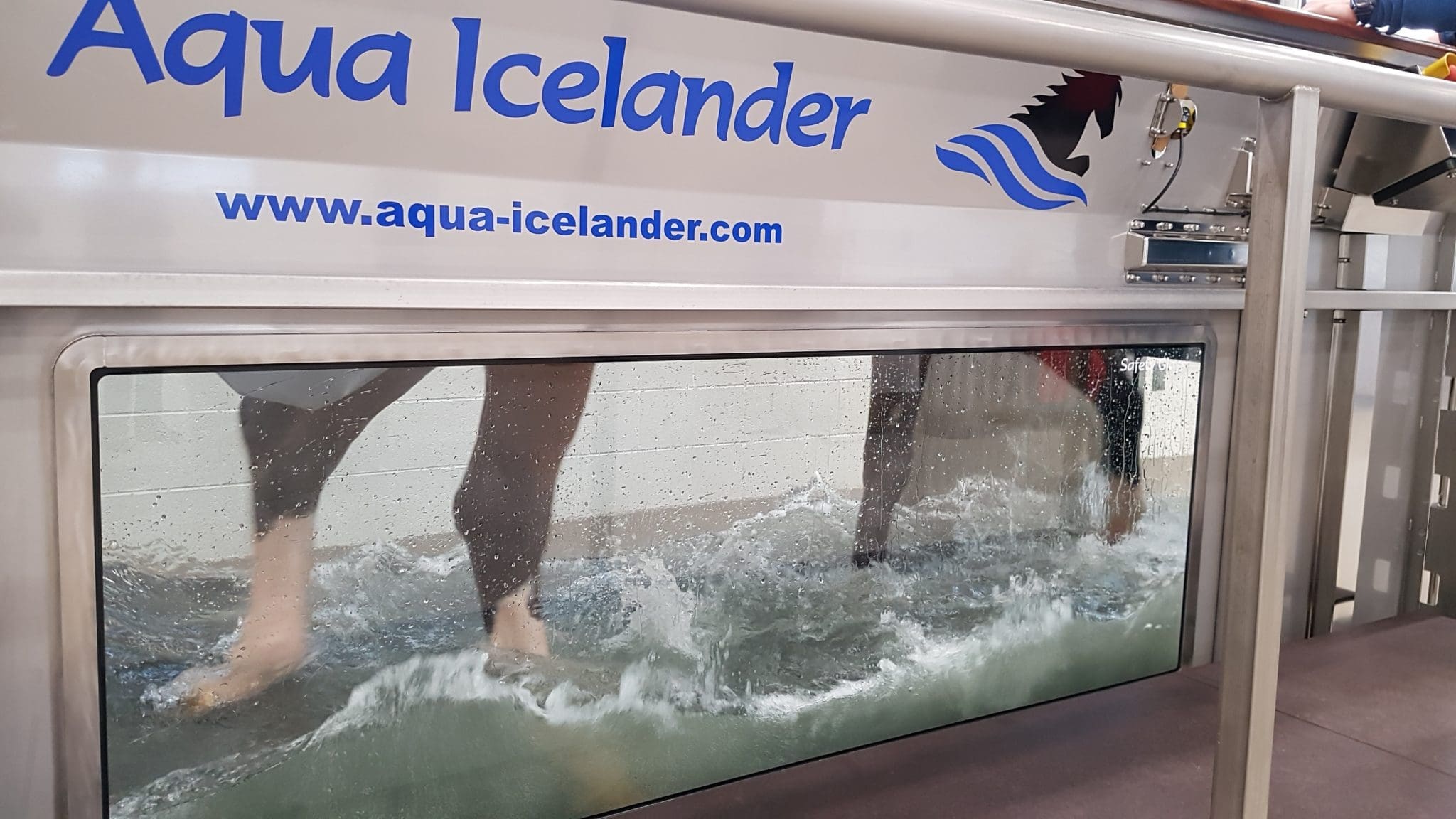 Need more information?
If you would like further information regarding an Aqua Icelander water treadmill or you would like to order one.
Please don't hesitate to give us a call 0405-497-582  or click on the button below to send us an online enquiry.