CET Equine Spas – the most technologically advanced spas with the lowest lifetime costs.
CET Equine spas incorporate the latest in technologies. With full connectivity and a touch screen for operation. Enabling you to create a downloadable database, that can be analysed for future sessions as well as make for easy invoicing. The design features of the CET Equine Spa ensuring the horse is comfortable for their treatment as this is an essential part of the therapy.
The design features of the CET Equine Spa have been designed from the horse out. Ensuring the horse is comfortable for there treatment is an essential part of the therapy. The Premier Spa is made from:
316 Grade Stainless steel, ensuring the longevity of the unit and low lifetime costs for the operator.
Single lever action doors on front and rear
Half door option and clear door option
Variable speed pump – to reduce running costs
Catalytic UV Sanitisation – kills 100% bacteria, viruses and pathogens
Unique Chiller Design – reduces heat gain, minimising operational costs
Fully insulated tank, pipes and treatment chamber and filters – again reducing heat gain and minimalising operational costs.
How does the CET Equine Spa differ from its competitors?
The therapy provided by the CET Equine Spa differs because the Premier Equine Spa has the ability to maintain the water temperature throughout the whole therapy session. It also comes with the added feature of a flexible hose for treating injuries above the water level.
The use of an Equine spa not only to aid recovery and reduce the risk of injury. You can also treat the following;
Joint conditions
Laminitis
Brittle Hooves/ Hoof injuries
Abscesses
Shin Splints/ Sore Shins
Windgalls
Soft Tissue Injuries
Equine Spa Options Available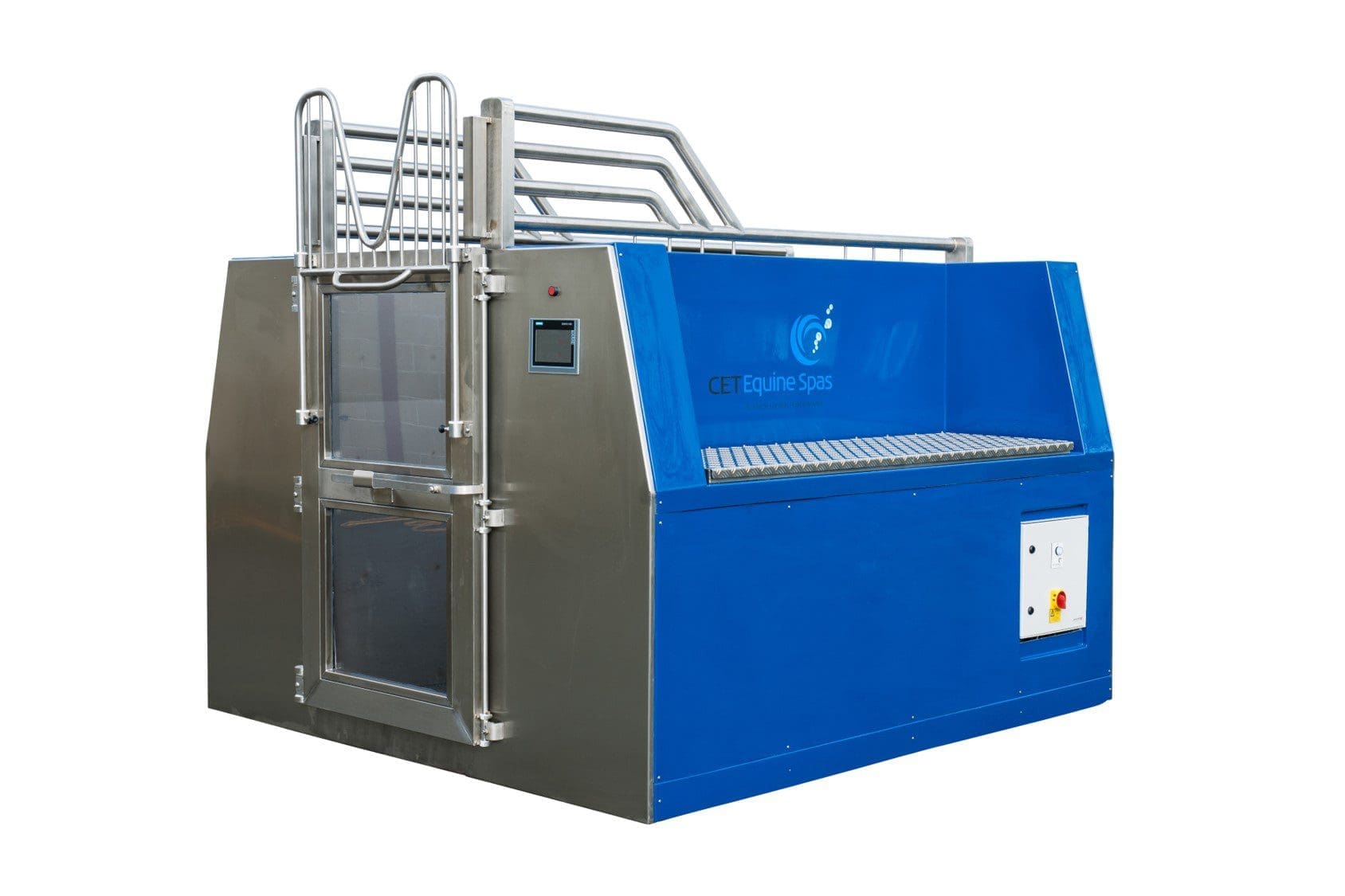 CET Equine Spa - Premier 2020 Model
State of the art santisation and unrivalled chilling technology to ensure crystal clear water, whilst maximising the therapetic effect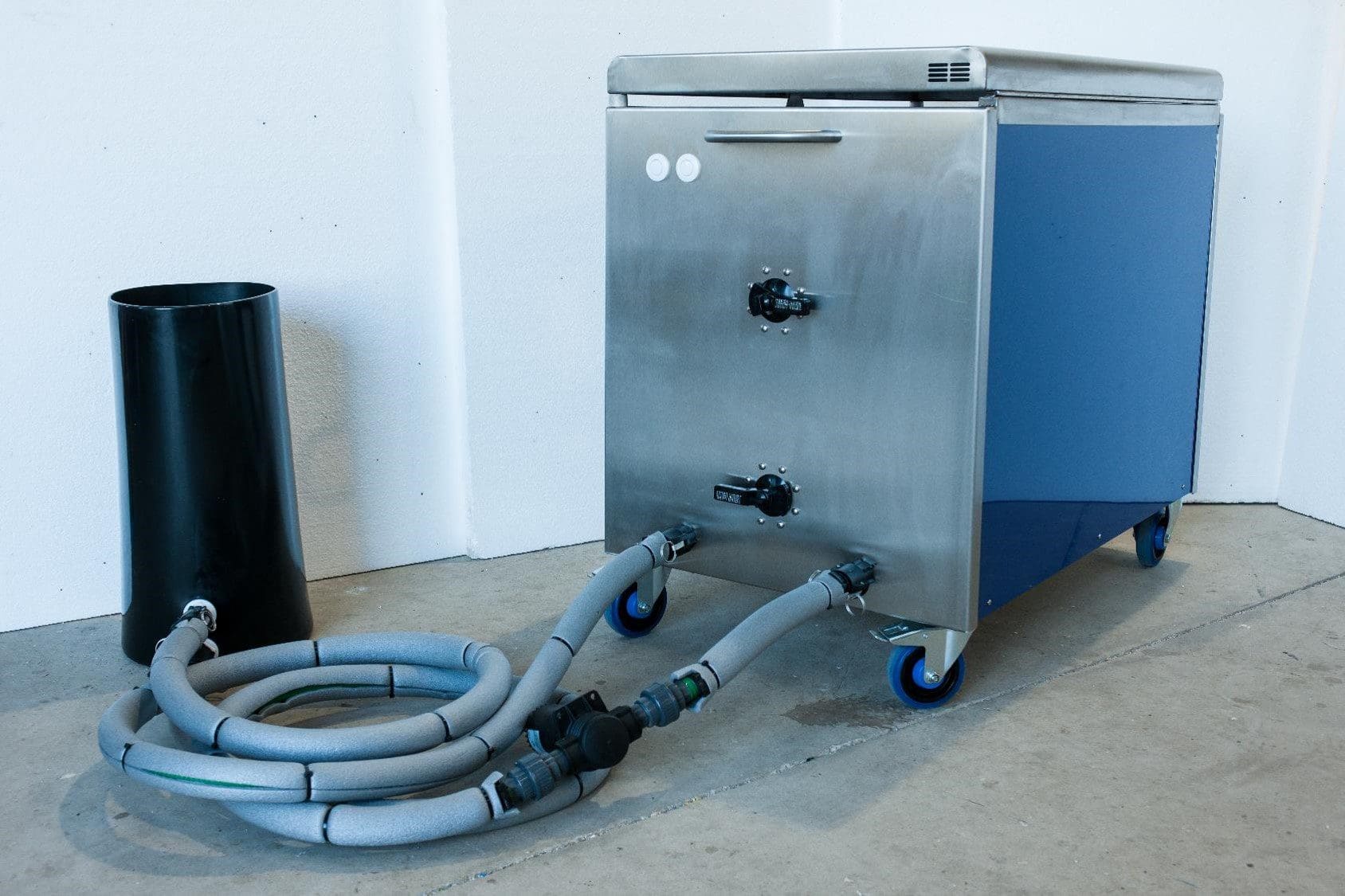 CET Portable Mini Equine Spa
The portable Mini Equine spa offers a convenient mobile salt water therapy, delivering therapeutic treatment where and when you need it most.